Logistics firms are businesses that manage and coordinate the storage and transit of goods from their point of origin to their final destination, taking into account the needs of their clients at every stage of the journey. Therefore, logistics is a broad term encompassing a wide range of activities that must be meticulously coordinated in order to effectively acquire, store, and transfer resources and goods on a worldwide scale.
Because of the global pandemic, logistics took on new significance. Since COVID-19 has imposed new safety measures and limitations, the need for logistics firms has skyrocketed. Even after the covid outbreak, logistics firms continued to thrive and fulfill rising demand by ensuring on-time delivery even to the farthest of locations despite disruptions in the supply chain.
Logistics encompasses several interdependent processes, from shipping to packing to stock management to warehouse storage. It acts as a relay team, coordinating activities with one another. Goods are stored at the warehouse and orders are received and processed using the company's logistics management system.
Before being shipped out, orders go through a packaging process that guarantees the items have been properly packed and labeled. From their initial site of production all the way to their final destination, the logistics crew makes sure the items are packed and ready to ship. Before setting out on a long journey, it is important to double-check the vehicle to make sure there are no hidden problems that could compromise the safety of the cargo.
Because of the importance of logistics to organizations, reliable service providers usually give a variety of shipping options to accommodate orders of varying sizes and weights. Each order is given a unique tracking ID that can be scanned at any time to expedite the processing of that item.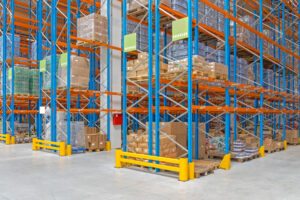 Florida Logistics Company
Companies frequently hire outside logistics firms due to the complexity of logistics services. However, different logistics companies offer different services, so it's important to learn as much as possible about each one before making a final decision.
In contrast to carriers, freight brokers deal only with individual shipments, acting as a go-between for shippers and receivers. Which typically have relationships with a wide range of small and medium-sized freight carriers, and thus offer their suppliers a wide range of shipping options. Freight firms can move their wares using a single transport method, such as ground or air transport, or a combination of transit methods.
Instead of physically transporting goods, freight forwarders serve as intermediaries in the supply chain by tapping into their established networks to provide clients with transportation options that meet their unique demands while keeping prices and delivery times to a minimum. Transport firms such as trains, trucks, planes, and ships deal with cargo directly.
3PL Company Near Me
The 3PL logistics firm oversees all aspects of supply chain management, from storage and inventory management through shipping and delivery as well as packaging and freight forwarding. Using a third party is shorthand for outsourcing, in this case, all aspects of logistics. Third-party logistics providers, or "3PLs," serve as fulfillment centers for online retailers, handling tasks including product customization, final-mile delivery, and return/exchange coordination. Benefiting from a large network of carriers, it prioritizes efficiency and timely deliveries at a low cost.
Today's world has an ever-increasing need for logistics. In 2021, the worldwide logistics market was worth around $9,525.1 billion. The market is expected to grow at a CAGR of 5.7% between 2022 and 2027, increasing to a value of around USD 13,326.3 billion by 2027 thanks to developments in computing technologies.
Because of the critical role logistics plays in keeping the economy and businesses functioning, logistics firms can't afford to have any downtime and are increasingly reliant on technological advancements to keep their operations running smoothly. One way in which technological interventions can help improve operational efficiencies and tackle logistical complexity is by:
Shipments that use radio-frequency identification (RFID) tags can be tracked in increments of time thanks to real-time monitoring systems that use machine learning (ML) and artificial intelligence (AI). An optimized route saves money, time, and manpower, which is why route management systems are so popular.
The Internet of Things (IoT) helps close the supply-and-demand gap by providing a clearer picture of inventory levels. Moving huge and heavy products, especially inside a large warehouse, is made easier with the use of robotics and autonomous forklifts.
Logistics is an integral aspect of the supply chain that has helped businesses become more efficient and competitive for decades. In addition to saving money on resources like raw materials, inventory management, and warehousing, businesses may also save money by developing efficient customer fulfillment plans and implementing them through logistical channels like delivery and even long-distance last-mile shipping. As a result of technological advancements, logistics is now a pivotal process that paves the way for novel company models and the development of fresh consumer niches.