Manufacturing, importing, exporting, and transportation companies all need warehouse space. It may seem like a waste of money now, but in the long run, it will help you save cash and get more done. Just because a customer places an order doesn't mean their experience is over. The ability to keep track of stock and ship products to consumers on schedule is greatly enhanced by having a warehouse, which in turn increases revenue.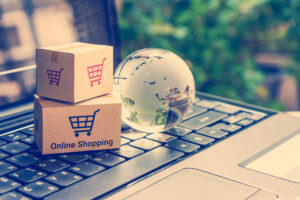 Inventory Management Miami Lakes, Florida
Just about 10% of businesses of all sizes don't maintain an accurate stock count. Roughly 24% don't carry any stock at all. Poor service to customers results from late deliveries, stalled orders, and other delays.
Distribution centers, or warehouses, allow for streamlined stock management by housing all of your products in one place. The investment in a warehouse will allow for more streamlined product storage, distribution, and shipping processes. If an item is sold out, you won't be in the dark about it and can instead offer clients a selection of similar or comparable alternatives.
Efficient Packing and Processing
Most warehouses have everything you need to store goods, move them, package them, and process customer orders. Things like pallet racks, loading docks, and packing supplies are examples. Having everything in one convenient location is a time and money saver.
Having a warehouse makes it possible for firms to sort and pack products in accordance with regulations and client demands. Reduced logistics costs and increased adaptability are the results. Having a facility like this can be convenient for distribution because it cuts out the requirement for delivery and labor costs associated with fulfillment.
Superior Customer Service
Sixty-three percent or more of online shoppers demand a guaranteed or at least projected delivery date and time. Almost nine in ten would be willing to pay more for expedited shipping. In reality, speed of delivery is a major factor for consumers when deciding on a shipping company. It is in your best interest as a business owner to maintain happy and involved patronage. Their trust in you will be damaged if orders aren't fulfilled promptly. This could be detrimental to your business financially and in terms of public perception.
Warehousing improves distribution and delivery times, which in turn boosts worker productivity and makes customers happier. It's also useful for cutting down on damage and mistakes made while fulfilling orders. It also safeguards your items from being misplaced or stolen while being transported.
Price Stabilization, Florida
Month-to-month and yearly fluctuations in consumer demand are commonplace due to the wide range of variables that affect spending habits, including changes in disposable income, public policy, the job market, and the weather. The ability to stockpile goods in preparation for times of high demand is one of the many advantages of having access to a warehouse. This aids in preventing price spikes and decreases income drops.
Suppose you run a business that makes and sells athletic gear. If you provide ski equipment, you can keep it in storage until next winter rather than clearing out your shelves at a loss. That's how you optimize your earnings and keep stock levels stable.
Improved Risk Management
Perishable goods can be stored securely in a warehouse, and the business is also able to hedge against price swings. One can rent a warehouse with the necessary refrigeration and freezing equipment and climate control to meet the needs of any given business.
Items that need to be kept cool include plants, artwork, candles, food, and pharmaceuticals. You can avoid spoiling and alterations to the color and texture of your goods by storing them in a warehouse that provides this service. This not only guarantees happy customers but also increases the product's shelf life. Warehouses also often provide insurance for the things they store. This increases the likelihood that your insurance carrier will pay out in the event of damage, fire, or theft.
Kore Logistics; Trucking Logistics FL
The logistics chain is a multi-step process that relies on the efficient coordination of many different parties to ensure the timely and secure delivery of commodities to their final destination. Storage is one of these steps and is crucial to the distribution process.
Some of the other features of a reliable warehousing service include the following:
Good reception of the goods.
Storage that protects the items while also making them simple to access and manipulate.
Management of the security and longevity of items is what we mean when we talk about maintenance.
Taking stock of the shipment and inventory.
Transportation is the coordination of getting things ready, packing them up, and sending them forth.
By reducing warehouse losses and ensuring on-time deliveries, storage plays a crucial role in the supply chain, allowing businesses to improve their services, gain an edge over rivals, and boost revenue.
Therefore, it is crucial for a company's growth to have a good storage system. Therefore, it is crucial to understand the various forms of logistic storage available so that each company may select the most appropriate option for its operations and customer base.